RIVESTOP is a patented elastic rivet with a mechanical 100% waterproofing system specifically designed to quickly and effectively seal tie holes formed by the removal of taper tie rods in concrete walls.
Sanika Waterproofing Specialists are the exclusive distributor of RiveStop products in Southern Africa.
RiveStop expands inside any formwork hole to around 50% of its original diameter, exerting force against the wall around it, thus creating a sealed, watertight lock. The mechanical system is activated with a riveter by using a uniform and controlled pressure. Once the pin breaks off, the RiveStop is effectively installed. The total installation time takes between 3-5 seconds per hole and can be installed even faster with an electric rivet. At optimum pace, up to 500 RiveStops can be installed within 1 hour.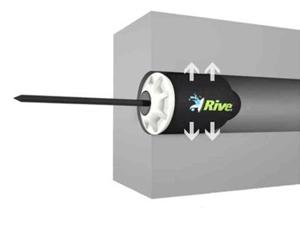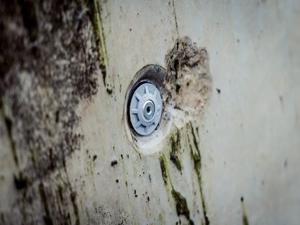 RiveStop can be installed on all types of holes, from cone to cylinder-shaped. As the RiveStop expands in the hole, there is no need for any other type of waterproofing or support. The RiveStop seal does not depend on the person who applies it – it always seals with a uniform force. Thus, the human variable is eliminated with the patented RiveStop system.
All RIVESTOP outer washers are distinguished with 2 digit/letters into our catalogue. The first digit means the material of the outer washer: P = Plastic S = Stainless Steel The second digit means the material of the rivet (internal system): P = Plastic Z = Zinc coated steel S = Stainless Steel Into the outer washer there is always an Aluminum ring (in all references).
COLOUR:
Metallic, grey and black rubber. The standard outer washer is grey plastic (similar shade like concrete) or Stainless Steel.
Versatile and adaptable
Can withstand 7.5 bar of pressure
Chemical sealant against harmful gases
100% waterproof
Permanent and durable
Quick and easy to install
No margin for error
No finishing required
Assorted and customizable finishes
No damage to concrete
Ideal for both new construction and restoration or maintenance works
Rivestop has numerous quality and durability certificates that are available upon request.