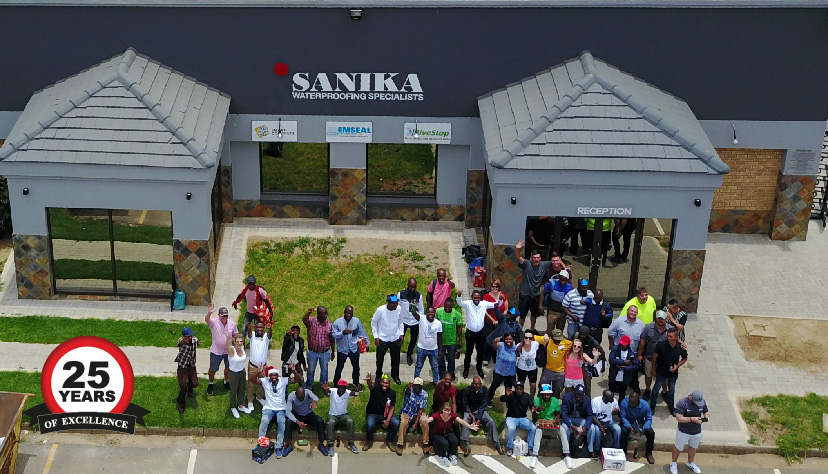 Sanika Waterproofing Specialists was founded over 25 years ago with an ultimate goal in mind – become a trusted expert in the waterproofing industry to contractors, engineers, architects and building owners alike. Fast forward to present day and the same goal still rings true.
Our vision is to enhance the lives of all South Africans by protecting and preserving structures through the development, import and installation of innovative waterproofing systems.
Our mission is to be the waterproofing supplier of choice to architects, engineers, contractors and building owners by providing expert guidance, a quality product and an exceptional service.
VALUES
Expert advice – We strive to always give our clients professional guidance, the knowledge of which has been gained over 25 years in the industry.
Reliability – Our business is supported by professional and reliable staff who provide our clients with a quality service at all times.
Quality – We take pride in providing high-quality products and services that add value to our clients.
Solution-driven – Our business thrives on creating solutions to our clients' waterproofing problems. That is the goal that motivates us each day.